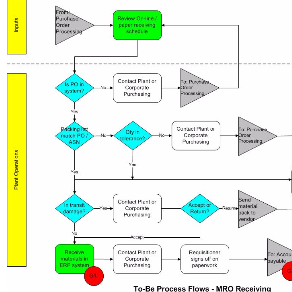 Control and Standardizing Your Business Processes
Process improvement can happen in large increments and through smaller continuous improvement activities.
Companies invest heavily in new software application to gain large process improvements, but often never take full advantage of the system's functionality and potential. We provide tools and guidance to objectively and continuously measure how well your business system processes meet your ever-changing requirements and how well you maximize the potential of your software. With our deep operational experience, we can add value to your existing software by maximizing its potential to meet your needs.
Field Consulting Services provides a one- to two-day on-site operations' assessment that will identify numerous opportunities for improvement and cost savings. We will identify weak and non-standardized processes as well as those that could take advantage of automation. The end result is an action plan for prioritizing and tackling these issues.
The smaller gains from continuous improvements are equally important for companies to be successful in today's competitive environment. Often, a change in the culture of a company is required to make continuous improvement a part of everyday corporate life. People need to learn to trust each other throughout the company, how to properly identify waste, and how to solve problems.